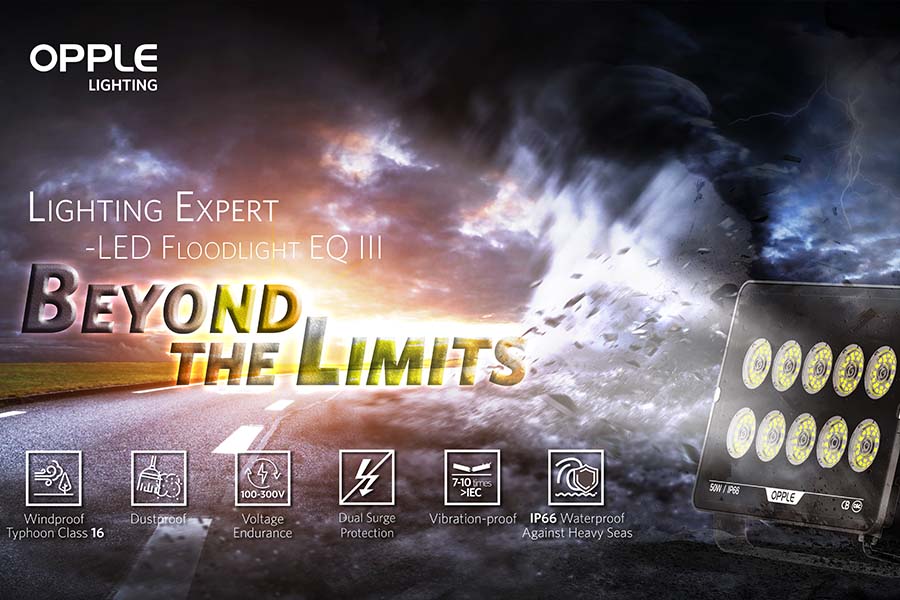 The LED Floodlight EQIII is the latest outdoor lighting product of OPPLE. It is the ideal choice for lighting billboards, stadiums and yards, even in harsh environments, with an outstandingly reliable design and excellent quality.
Outdoor luminaires often face challenges from nature: rain, strong winds, dust and extreme temperatures, furthermore, surges caused by thunder are fatal to outdoor luminaires. OPPLE's innovative structural design has enabled the Floodlight EQIII to meet these challenges with excellent performance.
Outdoor electricity grids are faced with more uncertainty than indoor ones, and the resulting voltage fluctuations can often damage luminaires. With the reliable power supply module, Floodlight EQIII can effectively resist the adverse effects of voltage fluctuations.
OPPLE Floodlight EQIII illuminates your vision, beyond the limits.