OPPLE Lighting celebrated its 25th anniversary and the 5th anniversary of its listing. As a leading provider of luminaires, OPPLE Lighting has been committed to its brand concept of "See Beyond" and the mission of "Create Value Out of Light", and endeavoring to create better lighting solutions by investing in brand value, channel innovation, product R&D, and smart upgrade, so as to bring a more professional, more fashionable, smarter and healthier experience to the consumers.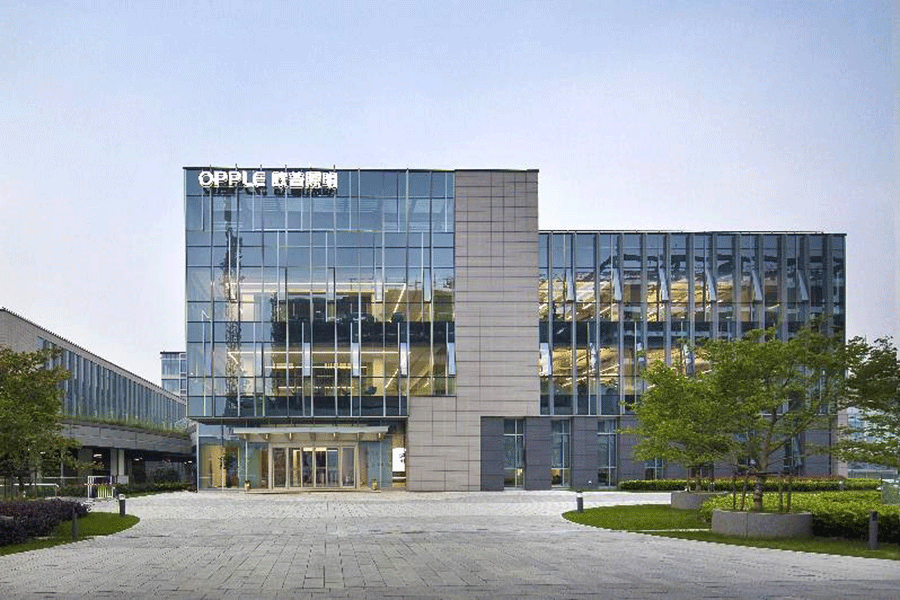 Stay true to the original aspiration to achieve continuous successes in 25 years
25 years of industry experience have granted OPPLE with core competitiveness in brand value, channel development, R&D, and production and operation, while achieving an outstanding business growth. In 1996, OPPLE Lighting established the first factory in Guangdong opening a historical chapter in its entrepreneurship. In 2005, OPPLE began to build the Guangdong Industrial Park, brought commercial lighting and electrical engineering products to the market, and saw the monthly output value exceed RMB 100 million for the first time. In 2009, the headquarters was relocated to Shanghai for more international opportunities. In 2012, the Suzhou Industrial Park was put into operation, and the output value continued to expand. In 2013, the R&D center was relocated to Suzhou, with a record-high number of patent applications, marking the preliminary formation of OPPLE's own patent system. In 2016, OPPLE Lighting was successfully listed on the Main Board of the Shanghai Stock Exchange. In 2019, OPPLE became the official partner and designated lighting solution provider of the China Pavilion at Expo 2020 Dubai, in a hope to dazzle the world with China's smart manufacturing. In 2020, OPPLE was featured at the 3rd China International Import Expo as a lighting solution provider for the Shanghai Gallery, adding glory to the image of Shanghai. In 2021, OPPLE Southern China Industrial Park began construction, signifying OPPLE's stride toward a more digitalized and intelligent future.
With its corporate vision "Build a Global Lighting Company", OPPLE began to explore the overseas markets and build its global footprint as early as it was founded. Nowadays, OPPLE has reached more than 70 countries and regions, with subsidiaries in Dubai, India, Thailand, Indonesia, Vietnam, South Africa and European countries, showing global consumers the forward-looking vision and expertise of China's smart manufacturing.
Ma Xiuhui, Founder and President of OPPLE Lighting, said, "On the occasion of OPPLE's 25th anniversary of founding and the 5th anniversary of its listing, we look back and find that we have moved on to the era of quality lighting from the era energy-saving-oriented lighting. In the future, OPPLE Lighting will continue to uphold the brand concept of "See Beyond" and the corporate mission of "Create Value Out of Light" to cater to the needs of customers, promote innovation, and lead the smart upgrade of the industry."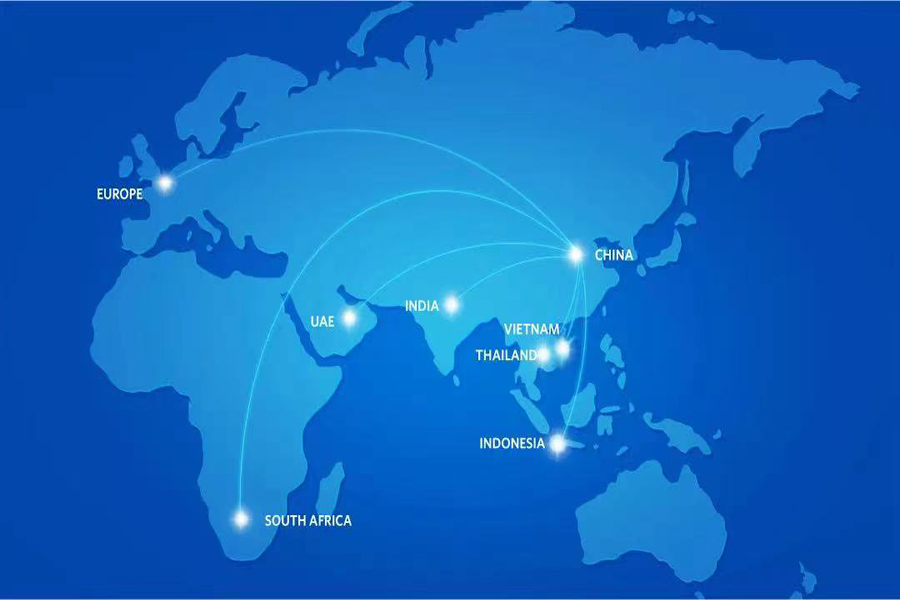 Forge ahead and lead the smart era
With the trend of industry upgrading, OPPLE Lighting is user-oriented, technological innovation-driven, and intelligent manufacturing-based to become an industry-leading provider of comprehensive lighting system solution, and actively expand into the fields of smart home and integrated home. In order to better realize the company's development strategy, OPPLE Lighting has strengthened the development of its products and channels, created a private traffic operation system, increased investment in lighting technology, and comprehensively improved supply chain efficiency, while further implementing and promoting the independent brand strategy and concept.
As a provider of the lighting industry's benchmark comprehensive lighting solutions, OPPLE Lighting has also been developing intelligent manufacturing and embracing the changes of digitalization and intelligent transformation.
While accelerating the deployment of intelligent manufacturing, OPPLE Lighting is also highly concerned about R&D innovation under the intelligent trend. Based on the forward-looking lighting needs of comfort, health and intelligence, OPPLE Lighting has discovered the direct impact of light on physiological rhythm, sleep and emotion, and creatively proposed the AI-based non-visual healthy light. Through research on luminous device innovation, spectral optimization and product value enhancement, OPPLE Lighting focuses on new directions of non-visual healthy light such as enhanced efficiency light, children's healthy light, sleep-promoting light and relaxing emotional light, committed to creating a future light that combines scene understanding, human-orientation and healthy lighting.
Thanks to the intelligent upgrade in the fields of manufacturing and R&D, OPPLE Lighting has increased its footprint in the field of smart home, closely focused on consumer demand, improved the smart home products matrix, realized the intelligent interconnection of products, and built its own smart home ecosystem. At present, OPPLE Lighting has realized the upgrade from the initial simple single light switch control, to the scenario-based intelligent lighting solution, and then to the whole house smart home solution.
Share love without boundaries, undertake corporate responsibility
Over the years, OPPLE Lighting has been committed to practicing social responsibility and mission, adhering to the belief of giving back to society and actively participating in public welfare activities. From helping schools in poverty-stricken areas to build more than 1,000 bright classrooms with its professionalism and paying attention to the healthy growth of minors, to stepping forward in the face of national disasters, OPPLE Lighting is ready to undertake the responsibility of a Chinese enterprise. As a warm-hearted national enterprise, OPPLE Lighting continues to contribute to the fight against epidemic, disaster relief, rural construction, classroom reconstruction, etc., and further deliver warmth and brightness to the society.
In 2020, after the outbreak of the COVID-19 epidemic, OPPLE Lighting launched the "Togetherness" campaign on Facebook immediately and lent a helping hand - providing large quantities of masks, disinfectants and other anti-epidemic materials. Let's fight the epidemic together with confidence, and light up the hope of tomorrow with light and smile.
Looking back over the past twenty-five years, OPPLE Lighting focused on innovation and put human first to grow into a leading provider of lighting systems and integrated home solutions by virtue of its strong channel advantages, leading production and R&D capability, abundant professional experience and thoughtful all-round services. Looking to the future, OPPLE Lighting will further explore the needs of users, adhere to technological innovation, grasp the trend of intelligence, rely on the essence of light, exploit the value of light, forge ahead and create a new chapter.