Dubai, United Arab Emirates, March 2nd, 2016 – OPPLE Lighting has just concluded the organization's first Middle East Dealer Meeting at the Conrad Dubai.  The event was a rousing success with over 40 partners from the region present to celebrate the substantial sales growth achieved in 2015.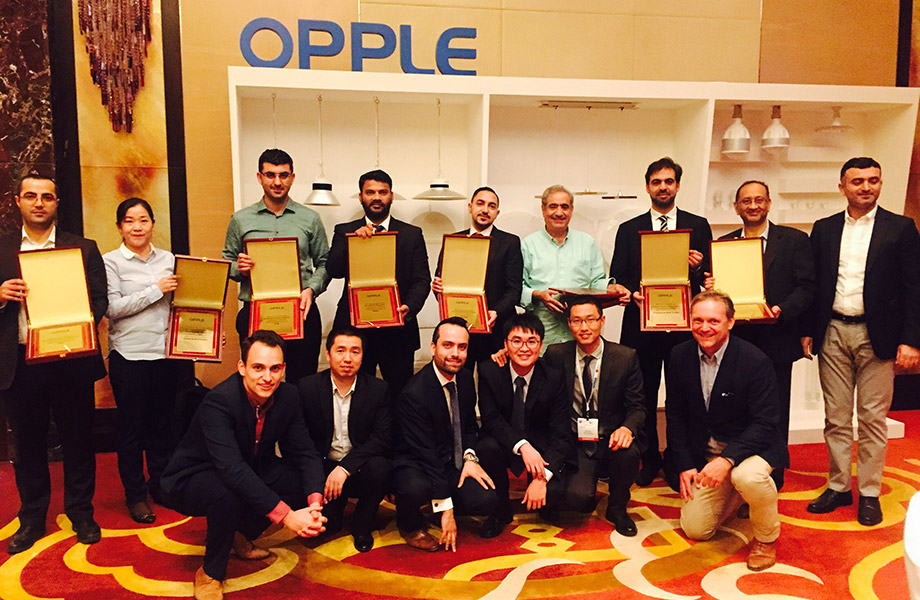 Over the course of the three-day affair there was ample time for socializing and delegates had to opportunity to gain insight into the market environments of the diverse countries within the region.  DP Smedema, industry veteran and General Manager of OPPLE Lighting Middle East gave his projections on the local market and reaffirmed the organization's focus on projects--particularly office, hospitality and retail.  
Jaap Schlejen, guest speaker and industry expert introduced the worldwide lighting market environment and provided in-depth accounts of how the coming decade could potentially play out, outlining the major trends with the potential to reshape the industry.  Mr. Schlejen went on to state that "based on OPPLE Lighting's position in the global lighting landscape and undisputed position as the number one brand in China there is still a huge amount of space for the brand to grow in the Middle East." 

This confidence in the brand was echoed by Vasan Narasimhan, General Manager of Mustafa Sultan Enterprises' Lighting Division, "you can really feel that something is taking off here and it's remarkable the impact the OPPLE team has had in just the past half year."  The Dealer Meeting concluded on March 2nd with a trip to the OPPLE booth at Middle East Electricity, held in the neighboring Dubai World Trade Centre.