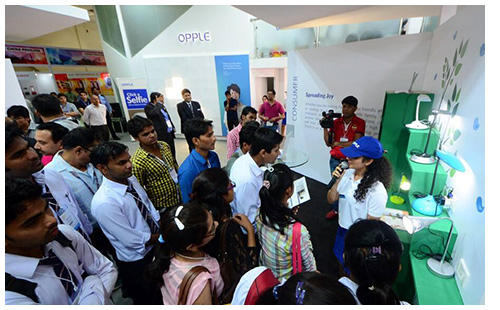 Sep 19th, 2014, New Delhi: OPPLE Lighting,a global integrated lighting solutions company, debuts at Light India 2014. OPPLE, globally present across 50 countries, launched and showcaseda whole range of LED solutions for professional & consumer lighting at the exhibition in India.
The lighting industry currently stands at 12,000cr in India, growing at a pace of 17-18%. The noticeable segment growing at a rapid pace within this is LED lighting, clocking in growth at about 41.5% as per ELCOMA. India, just being at the cusp of a transition from CFL to LED lighting provides a perfect base for LED solution makers to capitalize on the opportunity.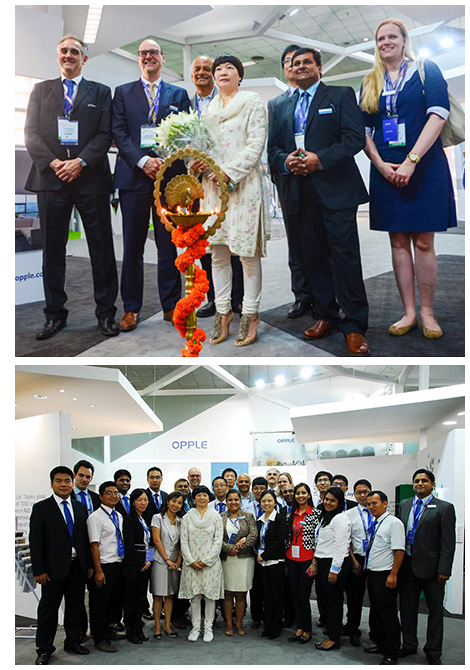 Sharing the company's vision at the launch,Ms. Xiuhui Ma, Chief Executive Officer, OPPLE said,"We are really excited to step into the Indian market and our mission is to enhance the lighting standards of the country. Opple products come with the promise of offering international quality at affordable prices, backed by state-of-the-art technology.India offers an exciting opportunity as it is at the cusp of a transition from CFL to LED technology.Our strong understanding of the industry, keen insights into regional preferences will  help us build awareness amongst consumers and drive demand for quality LEDs lighting solutions in the region. We are bullish about the opportunity India presents for OPPLE."
Commenting on the brand's plans, Mr. S.Venkataramani, Chairman, Opple Lighting Indiasaid, "OPPLE will play a defining role in ushering in the LED transformation in the country. Our strong technology and R&D investments equips us to cater to markets with speed and ease, bringing in a complete global suite of products that address the specificities of regional customers as well.We believe India is potentially an USD 500mn LED market by 2017and we are poised to harness this opportunity. With an initial investment of INR 600 million, OPPLE will roll out 30 large format exclusive brand stores across the top 30 cities in India in next 3 years."
"We understand that the experience of lighting plays a very important part in our daily lives. Weaim to share our knowledge and understanding with our consumers through the experience zones at our exclusive brand stores. We are confident to replicate our successes from across various markets in India as well", he added.