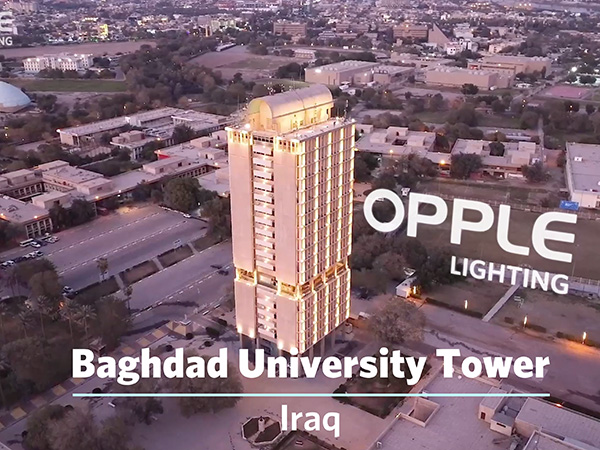 OPPLE professional lighting solution makes Baghdad University Tower became the most impressive building at night.
As the most important building of the University of Baghdad, the tower houses numerous educational and research facilities, and is considered the beacon of knowledge in Iraq.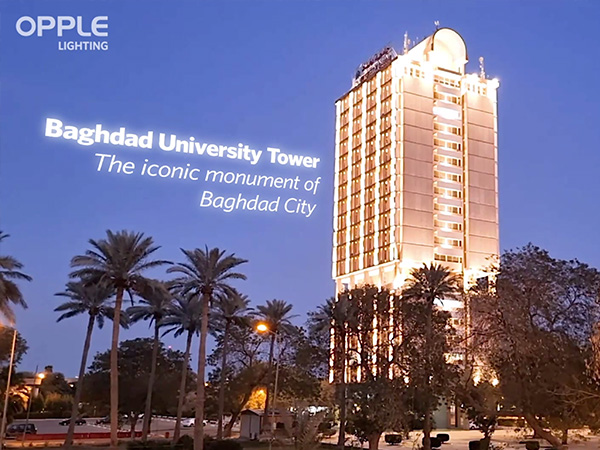 With funding from the Iraqi Central Bank and Iraqi Banks League, OPPLE deployed a new facade lighting system for the tower through cooperation with our dealer in Iraq-Alriyad. The new lighting system reduces electricity consumption while making the tower even more dazzling, became a landmark of the University and even the city. We hope that OPPLE's light will not only illuminate the tower but will also bring a brighter future to this ancient university.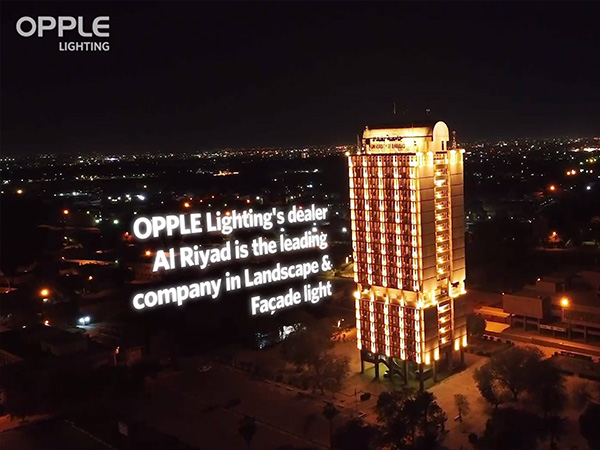 Alriyad is the leading company in Landscape & Facade lighting. We are confident that we will achieve greater success with closer cooperation in the future.
Full Video: https://youtu.be/ccLtT1rIrAw