OPPLE Lighting is proud to have provided its outstanding Streetlight solution, including more than 800 streetlights, for Street Project in Bago Inn Takaw, Myanmar. OPPLE focus on bringing a better life with light, and this solution has effectively created a safer and more comfortable night-time environment for local residents and has also contributed to economic development.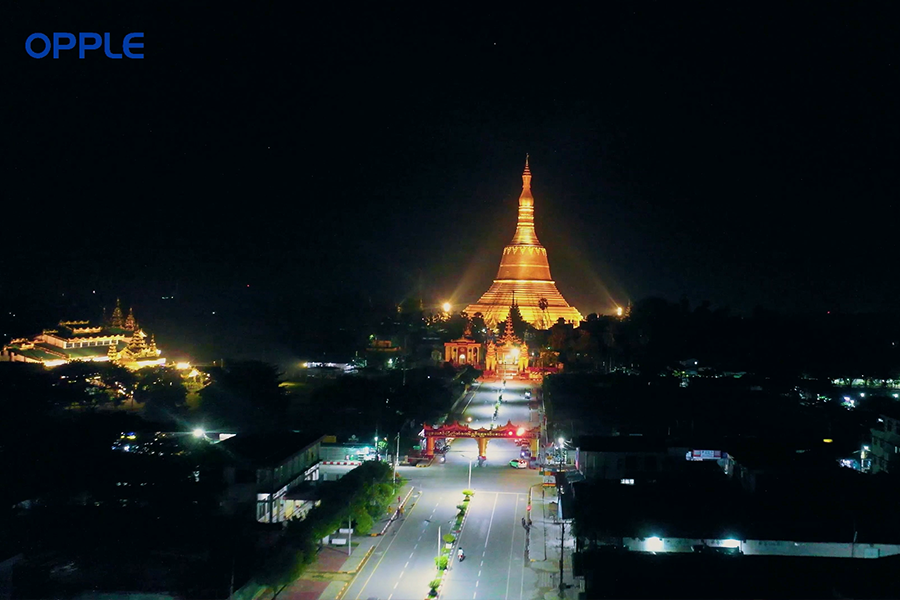 OPPLE's LED Streetlight PA provides sufficient light for streets at night, improving visibility for drivers and contributing to social order. With high efficiency, it reduces power consumption and eases the burden on local power grids.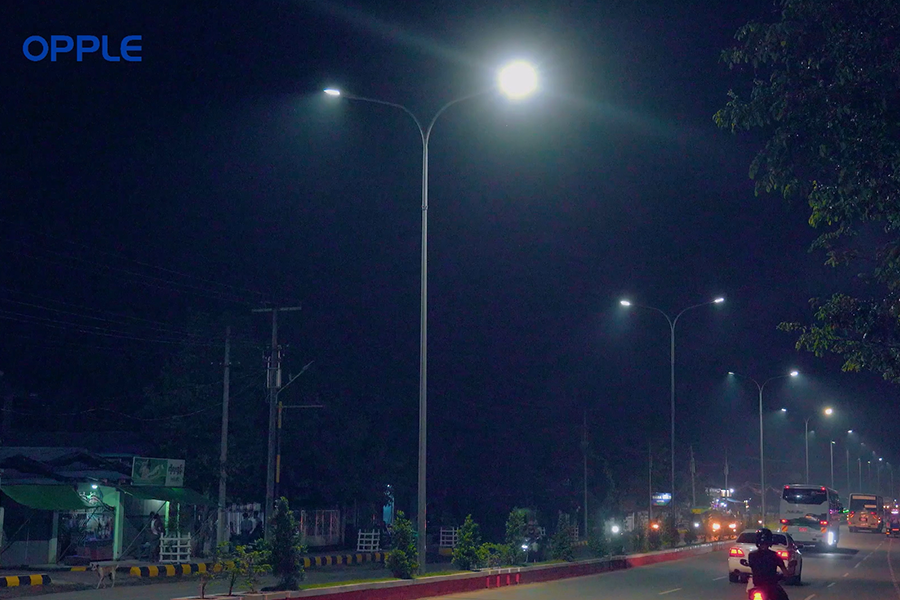 At the same time, this Streetlight solution enhances clarity for the residents as they make their way to Shwemawdaw Paya which is the tallest pagoda in the country, creating a pleasant and safe lighting experience for the residents on their journey to the sacred pagoda.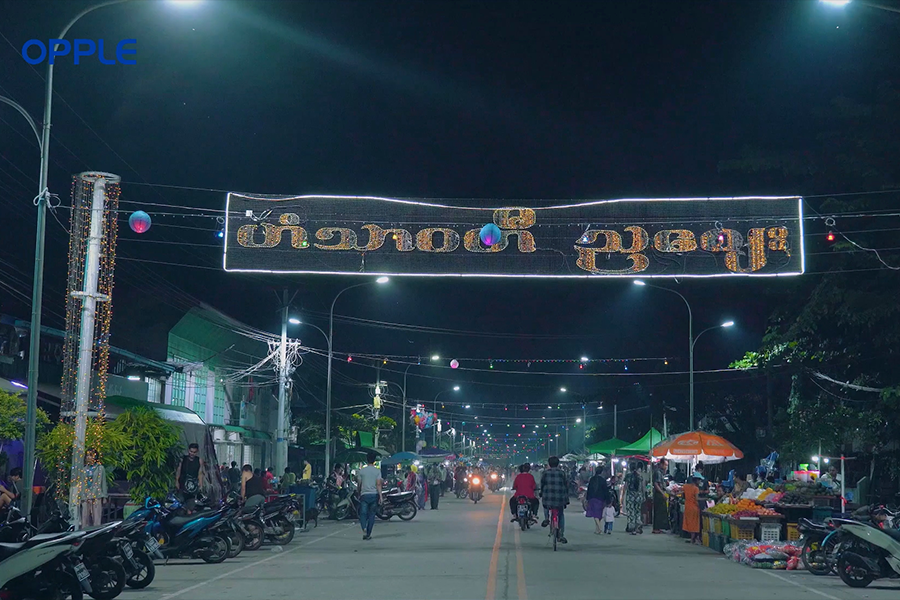 At OPPLE Lighting, we firmly believe in the power of light. Together, let's continue to illuminate lives, brighten communities, and create a future filled with brilliance!