Location:
333 Norte Rua José Bernardo Pinto
Sao Paulo
-
--
Brazil
Date:
Tuesday, April 22, 2014
to
Saturday, April 26, 2014
OPPLE Brazil attended the 2014 EXPOLUX International Lighting Industry Fair, an exhibition of trends and new technologies within the lighting world. The event gives OPPLE the opportunity to connect with architects, engineers, retailers, decorators, and, among others, construction industry buyers that have lighting needs.
With OPPLE having opened a subsidiary in Brazil it is important that efforts are made to expand the client base and increase market share in the region. An event highlighting trends and new technologies is the perfect environment for OPPLE to shine. OPPLE Brazil is positioned to become a premiere lighting solution provider in the region. With a local stock of products and dedicated customer support, this local team is well equipped to take the market by storm.
OPPLE has made a firm commitment to the South American market. Both the establishment of a Brazil-based subsidiary and ongoing participation in industry events are evidence of this. Managing Director of OPPLE Brazil Nicola Regis commented on his confidence in OPPLE's future success in the region. He stated, "We believe with the reliable product quality and fast delivery time, OPPLE will become the best choice for local customers."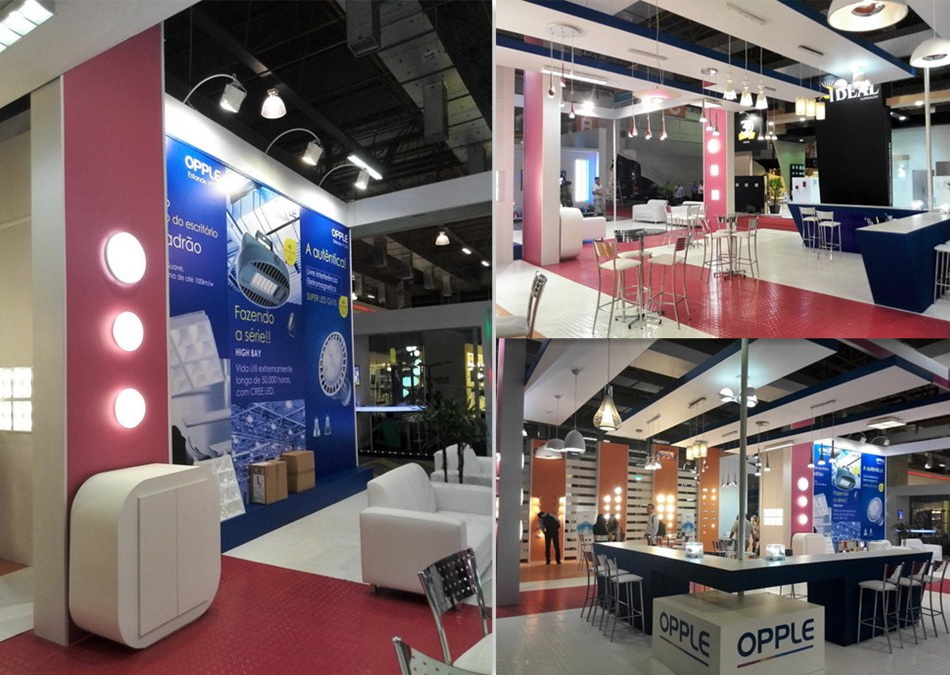 OPPLE Booth